SUBSCRIBE TO OUR NEWSLETTER!
If you want to receive all of the Lilja PTO's latest news please subscribe to our blast by going here: Sign up for our newsletter
Due to the new EzEnroll system we can no longer receive your email address from the main office. Thank you!
Lilja at the Celtics
LILJA AT THE CELTICS
FRIDAY, NOVEMBER 30th at 7:00 PM
BALCONY: $60 per person
DEADLINE TO PURCHASE IS OCTOBER 26, 2018 at 11:59PM
PLEASE NOTE THAT SEATS MAY BE LOCATED IN NEARBY BALCONY SECTIONS. IF YOU WANT TO ENSURE SEATS WITH CERTAIN PEOPLE, ONE FAMILY SHOULD ORDER ALL OF THE TICKETS FOR THE GROUP.
HOW TO ORDER – COMPLETE INSTRUCTIONS:
• Make sure to complete all lines on the form. Incomplete forms will not be fulfilled.
• There are NO REFUNDS or EXCHANGES on tickets.
• Submitting an order does NOT guarantee tickets – they are first come first served, and will sell out.
• TICKETS ARE MOBILE ACCESS ONLY – please be sure the person receiving the tickets has access to a Smartphone. If the buyer is NOT the one attending the game, please do not provide your email – provide the attendees email. Any questions about this should be directed to Erin at elewis@celtics.com
To order go to:
https://liljapto.org/payment/celtics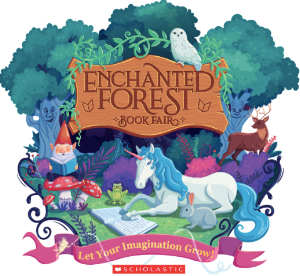 Please save the date for this year's Scholastic Book Fair! October 24 and 25, 2018. 2pm-8pm. Sign up to help!
Student Field Trip Fee AY19 - DUE OCTOBER 15, 2018
ANNUAL FIELD TRIP FEE - NOW DUE
This annual $20 per student fee for K-4 students covers field trip related activities for the upcoming academic year. Should you need financial assistance, we encourage you to contact the Lilja guidance office.
FIELD TRIP FEES ARE DUE: NOW - CLICK HERE TO PAY THE FIELD TRIP FEE
Our next Box Tops contest deadline is fast approaching. The classroom and the student who collect the most Box Tops will win a prize. Each year Box Tops provides nearly a thousand dollars for our PTO. It is easy to help us raise these funds. All you have to do is take a look at the products already on your pantry shelves. Clip and collect the box tops as you use the products, and check your shelves for any box tops that are expiring soon as once they expire, we can't collect money for them. You can attach the box tops to Click on this submission form! or even easier, put them in a ziplock bag. Once you have them collected, send them into school with your child – Don't forget to label with your child's full name and classroom. For a list of participating products see the product list found in the Lilja School virtual backpack.
The deadline for your submissions is Friday, October 26th.
November 2- Fall festival
November 7-1/2 day Pizza and a Movie
November 9 -Picture retake day
LILJA GEAR
Stock up on fall Lilja gear and some remaining summer items in the online Lilja store. FREE SHIPPING TO LILJA. Click here to visit.