Calling all moms, dads, grandparents, caregivers! Volunteer at Lilja!
There are a few PTO subcommittee vacancies still to fill. These part time volunteer roles are low time commitment/high impact on your child's educational experience at Lilja! We are looking for:
1 person to help coordinate our picture day with Coffee Pond Productions. Our current coordinator is stepping down after this year, she will train you in what to do at our upcoming picture day on 9/21.

1 person to co-chair our STEAM committee with the current chair. This committee along with Principal Carothers chooses and schedules the cultural arts and STEM activities and experiences held throughout the year at Lilja. More information will be given to interested individuals.
1 person to coordinate the 4 pizza and a movie afternoons held on 4 of our 1/2 day Wednesdays (11/7, 1/9, 4/3, 5/30).

1 or 2 4th grade parent(s) to coordinate the 4th grade activities in May/June

1 or 2 yearbook organizers. This role consists of collecting photos taken at the school wide events, coordinating with teachers to make sure all students in the photos have signed media release forms and getting all photos to Coffee Pond (the yearbook publisher) in a timely manner.
If you are interested fill out This Form Positions will fill up quickly on a first come basis.
Lilja at the Celtics
LILJA AT THE CELTICS
FRIDAY, NOVEMBER 30th at 7:00 PM
BALCONY: $60 per person
DEADLINE TO PURCHASE IS OCTOBER 26, 2018 at 11:59PM
PLEASE NOTE THAT SEATS MAY BE LOCATED IN NEARBY BALCONY SECTIONS. IF YOU WANT TO ENSURE SEATS WITH CERTAIN PEOPLE, ONE FAMILY SHOULD ORDER ALL OF THE TICKETS FOR THE GROUP.
HOW TO ORDER – COMPLETE INSTRUCTIONS:
• Make sure to complete all lines on the form. Incomplete forms will not be fulfilled.
• There are NO REFUNDS or EXCHANGES on tickets.
• Submitting an order does NOT guarantee tickets – they are first come first served, and will sell out.
• TICKETS ARE MOBILE ACCESS ONLY – please be sure the person receiving the tickets has access to a Smartphone. If the buyer is NOT the one attending the game, please do not provide your email – provide the attendees email. Any questions about this should be directed to Erin at elewis@celtics.com
To order go to:
https://liljapto.org/payment/celtics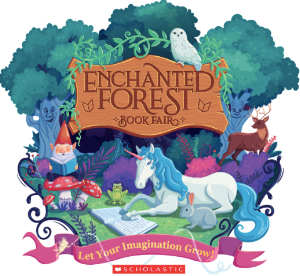 Please save the date for this year's Scholastic Book Fair! October 24 and 25, 2018. 2pm-8pm.
Student Field Trip Fee AY19 - DUE OCTOBER 15, 2018
ANNUAL FIELD TRIP FEE - NOW DUE
This annual $20 per student fee for K-4 students covers field trip related activities for the upcoming academic year. Should you need financial assistance, we encourage you to contact the Lilja guidance office.
FIELD TRIP FEES ARE DUE: NOW - CLICK HERE TO PAY THE FIELD TRIP FEE
Collect as many Box Tops as you can in October! Classes will compete to see who can collect the most! More details coming soon!
LILJA GEAR
Stock up on fall Lilja gear and some remaining summer items in the online Lilja store. FREE SHIPPING TO LILJA. Click here to visit.